Here are the winners of the December 2019 Competition "Long Exposure.
To view all the entries click on the link below.
After clicking on the link then select one of the three competition types by clicking on one of the "Select" buttons.  Once the competition is shown click in the "Show All Images" checkbox to show all the images. Then click either on the "Slideshow" or "Thumbnail" button.  Enjoy!   –>  Display Competition Images
The People's Choice winners of the first Informal Challenge "In My Kitchen" is Italian Splendor by Anna Jo Noviello and Hot Pepper by Matt Klinger. A warm congrats to both Anna Jo and Matt. Click on the image to view it larger.  The theme of May's Informal Challenge is Windows! Join the fun.
General Meeting  January 13th,  2020  – Olympus Camera Night with Yannick Michaud
Before the meeting please Join us from 5:45 – 6:15 for Olympus Camera Gear Try Out. Try out the latest gear from Olympus cameras before our featured speaker. Olympus representative, Carlos, will have Olympus bodies and lenses on display. This is a great time to ask questions and try out Olympus cameras!
The general meeting continues from 6:15 – 8:00pm for Olympus cameras presents Yannick Michaud. Yannick Michaud has a passion to create images that evoke emotion and thought. He began his career in the early 1990's when, studying History & Literature at McGill University, in Montreal, Canada, he woke up one early spring morning and decided that he enjoyed creating images more than studying in a stuffy room. After finishing a degree in Commercial Photography, he decided to follow his Danish wife back to Denmark where he immediately began working for some of Scandinavia's most prestigious commercial studios with an impressive client list that included: Lancôme, L'Oreal, and Givenchy. He has worked on a multitude of projects for magazines, brochures, large scale commercial work and also for the Danish Royal House. After many years away from home, Yannick returned to Canada to become a Technical Representative for Olympus America where he teaches photography and technical innovations. He now dedicates his photographic life to capturing images from all over North America, Europe and Japan.
General Meeting January 27th – Herb Paynter presents "How to Reveal Hidden Detail in your Photos"
Join us  from 6:15 – 8:00pm where Herb Paynter presents how to reveal hidden details in your photos.
Your favorite editing software provides a myriad of local area editing tools (cloning, dodging/burning, painting, etc.). But unless your photos are significantly damaged by over or underexposure (blown out highlights or plugged shadows), the use of these tools is largely unnecessary. The real "believable" detail can be brought to life by simple adjustments to the five specific tone zones of every photo, highlight, quarter tones, midtone, three-quarter tones, and shadow. All five are addressed in every photo's histogram.
Image detail is a product of internal contrast, and the interplay between these zones is the key that unlocks that detail. When these zones are adjusted for each image, even overall sharpening is rarely necessary. Hard to believe? Come find out the secrets. Questions and comments are welcomed.
Herb Paynter is the owner of Imageprep Communications, a photographer, author, and print consultant living in sunny Ormond Beach Florida. He is an award-winning Photoshop software developer who has been teaching digital imaging and production image editing for more than 30 years. Check his articles on https://digital-photography-school.com/author/herb-paynter/, subscribe to his blog TheWayEyeSeesIt.com, download his iBook Digital Color Photography from the iTunes store and view his digital color video series at GottaKnowVideos.com.

*** OCC Shootout – January 18th Shootout Circle B Bar Reserve ***
Join co-hosts, Gary Shaver, Armand Gelinas and Julie Lee at Circle B Bar Reserve in Lakeland for an early morning scenic wetlands adventure from at 7:30 AM – 11 AM at 4399 Winter Lake Rd, Lakeland, FL 33803-7340, United States
We will meet up near the parking area at 7:30am then venture onto the berms and forest pathways that make up this water reclamation park. Wildlife is abundant including alligators, migratory small birds, roseate spoonbills, limpkin, herons and egrets, eagles, osprey and hawks. This is also a great place for macro and landscape photographers. Reward yourselves for getting up early and join us for lunch in downtown Lakeland and if the day still feels young, venture over to Lake Mirror for some urban birding.
Suggested gear: Long lenses for birding, mid range lens for landscapes, extra memory cards and charged batteries are a must. Thick soled hiking shoes will be most comfortable on the cobblestone pathways.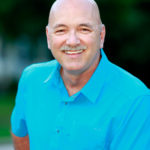 Welcome to the Orlando Camera Club website! Our membership is comprised of several hundred photographers of all skill and experience levels – from seasoned professionals to hobbyists and students. This diversity makes our club a great place to learn about photography as well as just enjoy related activities with like minded enthusiasts!  Membership in the OCC puts a vast wealth of knowledge and opportunities at your fingertips.
GUEST SPEAKERS – We are fortunate to have some very talented photographers and speakers as members of our club.  They share their knowledge and experience with all of our members on a frequent basis.  Additionally, we have many other noteworthy photographers that educate and entertain us both at our club meetings as well as private workshops.  A list of speakers that have visited with us in the recent past includes Frank Lee Ruggles, Bryan Peterson, Rick Sammon, David Hume Kennerly, and Parish Kohanim, to name just a few.
SHOOT OUTS – Our Central Florida Shootouts are popular field trips for members who enjoy meeting other photographers, learning new techniques and just socializing and talking shop. They are great way to build friendships with others who have a shared interest in photography.  And you may just find a new favorite photo shoot location!
COMMUNITY SERVICE – We are very proud of the many members of our club who donate their time and photographic skills to various charitable and non-profit organizations throughout the Central Florida area.    Want to get some real world event photography experience?  Well, this is a great way to do it.  And speaking from personal experience, it's very fun and rewarding as well! For more info visit our Community Service Page
COMPETITIONS – OCC conducts formal photo competitions six times each year where members can enter their best images and have them critiqued by a panel of experienced judges.  Very popular with our members, these events provide great feedback focused on improving our abilities to see, capture, and process great images. During the other six months of the year when there is no formal competition scheduled, we hold "Informal Challenges."  Similar to formal competitions, members submit images for the challenges theme but instead of being rated by a panel of judges, the entire club membership has the opportunity to vote for their favorites.
Photography has become a second career for me, and without reservation I can say that the OCC has had a significant impact on my growth and development as a photographer.  Equally, I have met scores of great people at our club, all with an interest in photography, and many of whom I now call friends.
So, if you have a passion (or even just an interest) in photography and want to learn and share photographic skills with a group of great people, I invite you to come to our next meeting.  No obligation to join in order to attend your first meeting or two – we welcome visitors who want to come see what we're about.  And when you do visit us, please make it a point to find me and say hello – I'm always happy to meet a fellow photographer!
Matt Klinger
President Orlando Camera Club
The  Amazon link is your starting point for all your Amazon purchases.
You are not limited to photography equipment. The club receives benefits from your purchases at no cost to you.

| | |
| --- | --- |
| | Saturday, June 16 at 8:30 AM – 2 PM |