Here are the winners of the October 2018 Competition "Light and Shadows".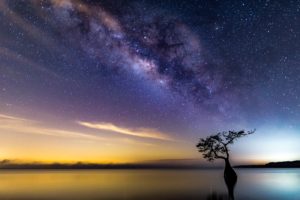 The Wayne Bennett Image of the Year – Milky Way Over Lake – by Stefan Mazzola
To view all the entries click on the link below.
After clicking on the link then select one of the three competition types by clicking on one of the "Select" buttons.  Once the competition is shown click in the "Show All Images" checkbox to show all the images. Then click either on the "Slideshow" or "Thumbnail" button.  Enjoy!   –>  Display Competition Images

Camera Academy October 8, 2018 – Exposure Triangle
Please join us 5:15-6:15pm for the first series of the Camera Academy series. The Exposure Triangle Demystified by Wayne Bennett. "The Exposure Triangle is the governing force that affects all photography, whether you are shooting in manual or letting the camera do the work, the rules of the triangle govern how your image turns out."

Competition Night October 8, 2018 – Theme is Light and Shadow.
Please Join us from 6:15 – 9:00pm for the results of our October Competition themed Light and Shadows. Come see how you did. Please note the deadline to enter images is October 1st by Midnight.

Camera Academy October 22, 2018 – Camera Basics
Please join us 5:15-6:15pm for the second series of the Camera Academy series. Camera Basics by Matt Klinger will present Camera Camera Basics. Camera Basics (or Know Your Camera) will cover a variety of basic camera settings and operations including mode selections, ISO, focusing, exposure compensation, metering, white balance, memory cards, and more.
We'll also cover basic camera and lens maintenance/care, sensor cleaning and other items related to getting the best performance out of everyone's cameras. Participants are encouraged to bring their cameras with them to this session.

General Meeting October 22, 2018 -Killer Posing Techniques by Susan Torregrosa
Please Join us from 6:15 – 8:00pm for a presentation by Susan Torregrosa on how to professionally direct your subject into their best angle and make them love you! She will utilize audience volunteers to demonstrate techniques of posing for an attractive, non- posed look. Feel confident when your friends and clients ask you to create a portrait of them in different environments.

***October 27th Shootout Barberville Pioneer Settlement ***
Join co-leaders George Crudo and Pat Husband at 9:00am at Barberville Pioneer Settlement, 1776 Lightfoot Ln, Barberville, Florida 32105
Drive time from downtown Orlando is about an hour. We will arrive at Barberville when they open at 9:00 am. Members may want to find subjects to photograph for our December Competition theme: Abstract/Texture
Photographers will be free to roam the settlement making images of structures, still life, etc. A tripod is recommended or plan to use higher ISO for dimly lit rooms. As always, we will meet somewhere local for lunch.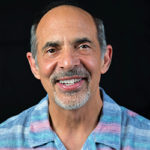 Greetings, and welcome to The Orlando Camera Club website! The Orlando Camera Club is the largest and most active camera club in all of Central Florida and it is my honor and privilege to serve as President.
Our club is made up of a wide range of talented professional and hobbyist photographers. Membership offers the opportunity to learn from some of the best photographers in the country.
For over 13 years, novice and advanced photographers have benefited greatly from our programs. Programs ranging from those geared to the very basics of photography to others covering much more advanced techniques.
CAMERA ACADEMY – One of our main goals is to provide high quality educational programs for our members. One way we accomplish that is through our Camera Academy. These classes meet prior to our general meetings and cover topics ranging from novice to intermediate.
GUEST SPEAKERS – Besides some of our very own local talent, we also have well respected photographer's from various parts of the country speak and give workshops for our members. Some of our past speakers include: Bryan Peterson, Onne van der Wal, Rick Sammon, David Hume Kennerly and Parish Kohanim, to name a few.
SHOOT OUTS – Our field trips or, as we refer to them as, "SHOOT OUTS" give members the opportunity to go out as a group to put some of the things they learn into practice. Shootouts are a great way to get to know fellow members and learn from one another as you build friendships with those who share the same love for photography.

COMMUNITY SERVICE – Members of the Orlando Camera Club donate many hours of their time and talent photographing events for not for profit organizations. This activity has proven to be a very rewarding experience for not only the organizations but also for the photographers themselves. For more info visit our Community Service Page
COMPETITIONS – Six times a year, we have photo competitions where members can enter their best images and have them critiqued by a panel of three judges. Over the years these competitions have proven to be a great tool to help members improve the art of seeing, capturing and processing great images.
Personally, The Orlando Camera Club has helped transform me into a much better photographer than I ever thought was possible. During the process I not only improved my skills but I also have made a whole group of new friends along the way!
So, if you have a passion for photography, want to learn from some of the best talent around and have lots of fun doing it, come join us at our next meeting. You don't have to join right away. Come as my personal guest for a test ride. I look forward to meeting you!

George Crudo
President Orlando Camera Club
The  Amazon link is your starting point for all your Amazon purchases.
You are not limited to photography equipment. The club receives benefits from your purchases at no cost to you.

| | |
| --- | --- |
| | Saturday, June 16 at 8:30 AM – 2 PM |