Here are the winners of the October2019 Competition "Lines and Shapes.
To view all the entries click on the link below.
After clicking on the link then select one of the three competition types by clicking on one of the "Select" buttons.  Once the competition is shown click in the "Show All Images" checkbox to show all the images. Then click either on the "Slideshow" or "Thumbnail" button.  Enjoy!   –>  Display Competition Images
The People's Choice winners of the first Informal Challenge "In My Kitchen" is Italian Splendor by Anna Jo Noviello and Hot Pepper by Matt Klinger. A warm congrats to both Anna Jo and Matt. Click on the image to view it larger.  The theme of May's Informal Challenge is Windows! Join the fun.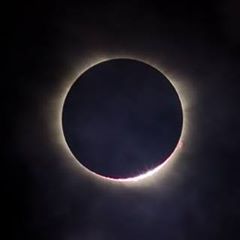 General Meeting  December 9th,  2019 – Competition Night Theme is "Long Exposure"
Please Join us from 6:15 – 8:00pm to see how our members meet this theme. Also come see how you did. Seeing the images presented and hearing the judge talk about the images can be educational and may help you improve your own photography .
There is no meeting December 23th. Wishing all our members a "Happy Holidays" from the Orlando Camera Club .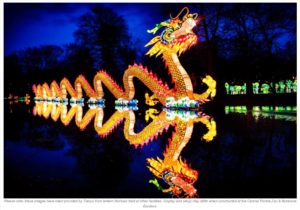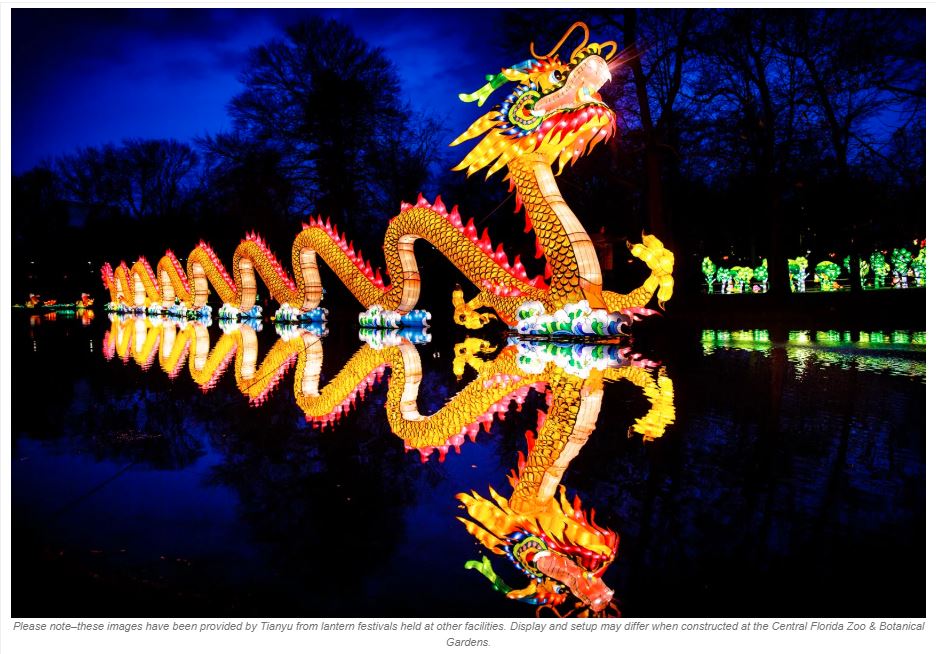 *** OCC Shootout – December 8th President's Christmas Photo Walk/Asian Lantern Festival
Join OCC President, Matt Klinger, and Julie Lee from 6:00pm to 10:00pm  for our annual Christmas Photo Walk. This year Matt selected the Asian Lantern Festival at the Central Florida Zoo, 3755 West Seminole Blvd, Sanford, Florida 32771 for our location.
Asian Lantern Festival: Into the Wild is an event celebrating the culture, art, and beauty of traditional lantern festivals celebrated throughout Asia for centuries. Tianyu, an international event design and manufacturing company headquartered in Zigong, Sichuan, China, has partnered with attractions throughout the world to share this authentic Chinese event.  A fantasy of lights will transform the Central Florida Zoo & Botanical Gardens into an evening wonderland during the Asian Lantern Festival: Into the Wild. The festival will span a path three quarters of a mile through the Zoo and feature over 30 themed lantern displays, unique crafts and artisans, and various local food truck vendors.
A ticket is required for all event attendees, even those age 2 and under. The Asian Lantern Festival is a separately ticketed event and is not included with regular Zoo admission. Tickets are $18.50 per person. Groups of 4 can go together at a discount of 4 tickets for $50. It is suggested that you buy your tickets in advance. The festival begins at 6pm and does not include regular daytime admission to the zoo (open 9am-5pm.)
Suggested gear: any camera or cell phone, small tripod/gorrilla pod/platypod, extra batteries and plenty of memory to record your photos.
We will meet outside the entrance at 5:50pm.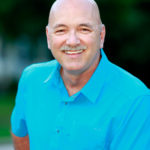 Welcome to the Orlando Camera Club website! Our membership is comprised of several hundred photographers of all skill and experience levels – from seasoned professionals to hobbyists and students. This diversity makes our club a great place to learn about photography as well as just enjoy related activities with like minded enthusiasts!  Membership in the OCC puts a vast wealth of knowledge and opportunities at your fingertips.
GUEST SPEAKERS – We are fortunate to have some very talented photographers and speakers as members of our club.  They share their knowledge and experience with all of our members on a frequent basis.  Additionally, we have many other noteworthy photographers that educate and entertain us both at our club meetings as well as private workshops.  A list of speakers that have visited with us in the recent past includes Frank Lee Ruggles, Bryan Peterson, Rick Sammon, David Hume Kennerly, and Parish Kohanim, to name just a few.
SHOOT OUTS – Our Central Florida Shootouts are popular field trips for members who enjoy meeting other photographers, learning new techniques and just socializing and talking shop. They are great way to build friendships with others who have a shared interest in photography.  And you may just find a new favorite photo shoot location!
COMMUNITY SERVICE – We are very proud of the many members of our club who donate their time and photographic skills to various charitable and non-profit organizations throughout the Central Florida area.    Want to get some real world event photography experience?  Well, this is a great way to do it.  And speaking from personal experience, it's very fun and rewarding as well! For more info visit our Community Service Page
COMPETITIONS – OCC conducts formal photo competitions six times each year where members can enter their best images and have them critiqued by a panel of experienced judges.  Very popular with our members, these events provide great feedback focused on improving our abilities to see, capture, and process great images. During the other six months of the year when there is no formal competition scheduled, we hold "Informal Challenges."  Similar to formal competitions, members submit images for the challenges theme but instead of being rated by a panel of judges, the entire club membership has the opportunity to vote for their favorites.
Photography has become a second career for me, and without reservation I can say that the OCC has had a significant impact on my growth and development as a photographer.  Equally, I have met scores of great people at our club, all with an interest in photography, and many of whom I now call friends.
So, if you have a passion (or even just an interest) in photography and want to learn and share photographic skills with a group of great people, I invite you to come to our next meeting.  No obligation to join in order to attend your first meeting or two – we welcome visitors who want to come see what we're about.  And when you do visit us, please make it a point to find me and say hello – I'm always happy to meet a fellow photographer!
Matt Klinger
President Orlando Camera Club
The  Amazon link is your starting point for all your Amazon purchases.
You are not limited to photography equipment. The club receives benefits from your purchases at no cost to you.

| | |
| --- | --- |
| | Saturday, June 16 at 8:30 AM – 2 PM |