Here are the winners of the 2019 Annual Competition.
To view all the entries click on the link below.
After clicking on the link then select one of the three competition types by clicking on one of the "Select" buttons.  Once the competition is shown click in the "Show All Images" checkbox to show all the images. Then click either on the "Slideshow" or "Thumbnail" button.  Enjoy!   –>  Display Competition Images
The People's Choice winners of the first Informal Challenge "In My Kitchen" is Italian Splendor by Anna Jo Noviello and Hot Pepper by Matt Klinger. A warm congrats to both Anna Jo and Matt. Click on the image to view it larger.  The theme of May's Informal Challenge is Windows! Join the fun.
General Meeting October 14th,  2019 – Competition Night – Theme is "Shapes and Lines"
Please Join us from 6:15 – 9:00pm to see the entries and hear what the judges for our "Shapes and Lines" themed competition. Please note that images can be submitted for this competition thru Midnight October 7th. so be sure to get those submissions in.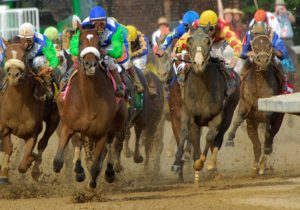 General Meeting October 28th,  2019 – Guest Speaker "Steve Shaluta Presents Living the Dream: Life as an Editorial/Advertising Photographer"
Please Join us from 6:15 – 8:00pm to Steve hear Steve present "Living the Dream: Life as an Editorial/Advertising Photographer". Steve became interested in photography in 1978 after borrowing a friend's 35mm camera to take nature photographs. Needless to say, the photography bug soon bit. In 1985 after nearly 15 years working as a locomotive engineer in his hometown of Grafton, West Virginia, he resigned to become a full-time photographer. A decision he has never regretted.
Steve's primary photography job for 29 years was as staff photographer for the West Virginia Dept. of Commerce. This work with WV Commerce allowed him the unique position of traveling and photographing the beauty and recreational aspects of West Virginia for advertising and promotional purposes. This photography was and still is used continuously as a source for magazine and newspaper articles, brochures, posters, calendars, billboards, advertising, maps and websites which promote the state of West Virginia.
Steve also has a separate freelance photography career. This freelance career has allowed him to expand his photographic subjects beyond the borders of West Virginia, nature and outdoor photography. It has helped to keep his creativity fresh and innovative. Because of Steve's reputation as a "West Virginia Specialist" many of his freelance assignments are in West Virginia. His freelance clients include magazines, corporate clients, ad agencies, calendar publishers, textbook companies, resorts, etc. Including such assignments as photographing the Kentucky Derby for Louisville Magazine from 1992 to 2010 for their annual "Derby Issue." Steve is also the author/co-author of 12 books and has been giving photography workshops since 1983.
Steve retired on January 16, 2015, and now pursues his love of nature, wildlife and travel photography full time. Now equipped with Nikon D500 and Nikon D7500 cameras and an assortment of lenses from 8mm to 500mm Steve is ready to photograph anything from scenic vistas to wildlife. Since retiring Steve and his partner Shelby have purchased a home in Eustis, Florida and divide their time between West Virginia, Florida and traveling the USA in their RV.
*** OCC Shootout – Due to our Summer heat the next OCC Shootout will be in September 2019  ***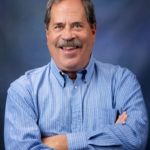 Greetings, and welcome to The Orlando Camera Club website! The Orlando County Camera Club is the largest, most active and, in my not so humble opinion, the best in the Central Florida region. This club represents a wide range of very talented photographers.  A membership offers every member the opportunity to learn from the very best.
For over 14 years, every photographer, beginner, advanced and pro, has had access to learning opportunities, from basic to advance, and help with your quest to learn along the way to becoming a better photographer.
CAMERA ACADEMY – One of our main goals is to provide high quality educational programs for our members.  One way we accomplish that is through our Camera Academy.  These classes meet prior to our general meetings and cover topics ranging from novice to intermediate.
GUEST SPEAKERS – Besides some of our very own local talent, we also have well respected photographers from various parts of the country speak and give workshops for our members.  Some of our past speakers include: Bryan Peterson, Onne van der Wal, Rick Sammon, David Hume Kennerly and Parish Kohanim, to name a few.  Our upcoming programs will be exciting with new speakers that will hold everyone's interest.
SHOOT OUTS – Our field trips or, as we refer to them as, "SHOOT OUTS" give members the opportunity to go out as a group to put some of the things they learn into practice.  Shootouts are a great way to get to know fellow members and learn from one another as you build friendships with those who share the same love for photography.
COMMUNITY SERVICE – Members of the Orlando Camera Club donate many hours of their time and talent photographing events for not for profit organizations. This activity has proven to be a very rewarding experience for not only the organizations but also for the photographers themselves. For more info visit our Community Service Page
COMPETITIONS – Six times a year, we have photo competitions where members can enter their best images and have them critiqued by a panel of three judges.  Over the years these competitions have proven to be a great tool to help members improve the art of seeing, capturing and processing great images.
From my beginnings as a photographer back in the early sixties, with an old Argus C-3, to my transition to a DSLR, and now to the newest technology available, a new mirrorless camera, I never expected the honor of being asked to be president of the Orlando Camera Club.  I've met new friends and progressed in my own learning process, trying to master my camera.
So, if you have a passion for photography, want to learn from some of the best talent around and have lots of fun doing it, come join us at our next meeting.  You don't have to join right away.  Come as my personal guest for a test ride.  I look forward to meeting you!
Ronald Lawrence
President Orlando Camera Club
The  Amazon link is your starting point for all your Amazon purchases.
You are not limited to photography equipment. The club receives benefits from your purchases at no cost to you.

| | |
| --- | --- |
| | Saturday, June 16 at 8:30 AM – 2 PM |