Here are the winners of the October2019 Competition "Lines and Shapes.
To view all the entries click on the link below.
After clicking on the link then select one of the three competition types by clicking on one of the "Select" buttons.  Once the competition is shown click in the "Show All Images" checkbox to show all the images. Then click either on the "Slideshow" or "Thumbnail" button.  Enjoy!   –>  Display Competition Images
The People's Choice winners of the first Informal Challenge "In My Kitchen" is Italian Splendor by Anna Jo Noviello and Hot Pepper by Matt Klinger. A warm congrats to both Anna Jo and Matt. Click on the image to view it larger.  The theme of May's Informal Challenge is Windows! Join the fun.
General Meeting November 11th,  2019 – The 2019 Fall Photography Fall Exhibit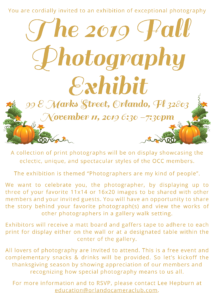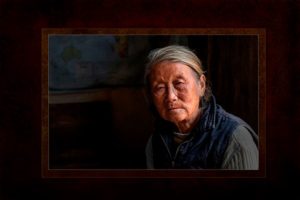 General Meeting  November 25th,  2019 – Guest Speaker "Michael Zerivitz" presents "How to make winning photos from across the globe or in your own backyard"!
Please Join us from 6:15 – 8:00pm to see a multi-media presentation demonstrates how Dr. Z makes his Award Winning images. Composition, Use of Color, Creativity, Communication with your subjects, and Seeing what No One Else Sees are just some of the topics to be covered.
Even if you are not a Travel Photographer, this presentation has the potential to improve ALL of your images!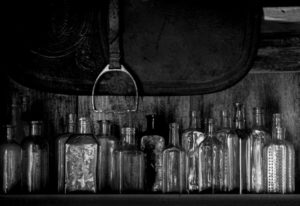 *** OCC Shootout -November 14th Ft Christmas Historical Park ***
Join Julie Lee November 14th at 9:00am to 12pm at Ft. Christmas Historical Park, 1300 N Fort Christmas Rd. in Christmas, Florida for still life and black & white photography practice. We will be photographing inside of the small pioneer homes using available window light (or bring a flash/LED lamp.) Bring a tripod and wide to mid-range lens. Consider setting your camera's 'Picture Style' to Monochrome for this shoot. If you record images in RAW format, the color data will remain in the file but you will be seeing in BW as you shoot the light.
The park includes a replica of a fort built in 1837 during the Second Seminole Indian War; a traditional Florida "Cracker" house and eight pioneer homes; a schoolhouse and lunchroom; a sugar cane mill and other historical farming equipment. Admission is free.
Early risers might consider an early morning venture to Orlando Wetlands Park which is just a few miles down the road.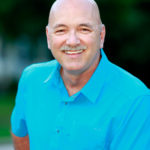 Welcome to the Orlando Camera Club website! Our membership is comprised of several hundred photographers of all skill and experience levels – from seasoned professionals to hobbyists and students. This diversity makes our club a great place to learn about photography as well as just enjoy related activities with like minded enthusiasts!  Membership in the OCC puts a vast wealth of knowledge and opportunities at your fingertips.
GUEST SPEAKERS – We are fortunate to have some very talented photographers and speakers as members of our club.  They share their knowledge and experience with all of our members on a frequent basis.  Additionally, we have many other noteworthy photographers that educate and entertain us both at our club meetings as well as private workshops.  A list of speakers that have visited with us in the recent past includes Frank Lee Ruggles, Bryan Peterson, Rick Sammon, David Hume Kennerly, and Parish Kohanim, to name just a few.
SHOOT OUTS – Our Central Florida Shootouts are popular field trips for members who enjoy meeting other photographers, learning new techniques and just socializing and talking shop. They are great way to build friendships with others who have a shared interest in photography.  And you may just find a new favorite photo shoot location!
COMMUNITY SERVICE – We are very proud of the many members of our club who donate their time and photographic skills to various charitable and non-profit organizations throughout the Central Florida area.    Want to get some real world event photography experience?  Well, this is a great way to do it.  And speaking from personal experience, it's very fun and rewarding as well! For more info visit our Community Service Page
COMPETITIONS – OCC conducts formal photo competitions six times each year where members can enter their best images and have them critiqued by a panel of experienced judges.  Very popular with our members, these events provide great feedback focused on improving our abilities to see, capture, and process great images. During the other six months of the year when there is no formal competition scheduled, we hold "Informal Challenges."  Similar to formal competitions, members submit images for the challenges theme but instead of being rated by a panel of judges, the entire club membership has the opportunity to vote for their favorites.
Photography has become a second career for me, and without reservation I can say that the OCC has had a significant impact on my growth and development as a photographer.  Equally, I have met scores of great people at our club, all with an interest in photography, and many of whom I now call friends.
So, if you have a passion (or even just an interest) in photography and want to learn and share photographic skills with a group of great people, I invite you to come to our next meeting.  No obligation to join in order to attend your first meeting or two – we welcome visitors who want to come see what we're about.  And when you do visit us, please make it a point to find me and say hello – I'm always happy to meet a fellow photographer!
Matt Klinger
President Orlando Camera Club
The  Amazon link is your starting point for all your Amazon purchases.
You are not limited to photography equipment. The club receives benefits from your purchases at no cost to you.

| | |
| --- | --- |
| | Saturday, June 16 at 8:30 AM – 2 PM |