Here are the winners of the June 2020 Competition "Humans".
To view all the entries click on the link below.
After clicking on the link then select one of the three competition types by clicking on one of the "Select" buttons.  Once the competition is shown click in the "Show All Images" checkbox to show all the images. Then click either on the "Slideshow" or "Thumbnail" button.  Enjoy!   –>  Display Competition Images
The People's Choice winner of May's Informal Challenge "Bicycle Parts"
is
Armand Gelinas.
  A warm congrats to
Armand
. Click on the image to view it larger.  The theme of July's Informal Challenge is  Still Life! Join the fun.
Zoom Webinar July 14th – "Why Black and White" by Cole Thompson
Join Cole Thompson on Tuesday July 14th  from 6:00 PM – 7:30 PM EDT.  Cole Thompson will make the case that black and white is the perfect medium for any subject…except for one. Cole will show work from his various portfolios including:
The Ghosts of Auschwitz-Birkenau
Harbinger Ceiling Lamps
Moai
Sitting for Portrait
The Lone Man
and others Interspersed between the images Cole will share his photographic philosophies, such as:
Never listen to others
Photographic Celibacy
Coles Rule of Thirds
Equipment is overrated
Vision is the most important tool in my toolbox
And many other
A link to the Webinar will be emailed to all OCC Members prior to the meeting.

Zoom Webinar July 25th -"The properly equipped macro photographer" by Mike Moats
"Neighbors helping Neighbors" –  You may not know this, but the Orlando Camera Club has developed strong relationships with other camera clubs in the area, such as the Sanford Camera Club, Casements Camera Club, Brevard Camera Club and St. Augustine Camera Club. We share ideas and resources to help one another.
We've just received an invitation from The Casements Camera Club in Ormond Beach to join them for a presentation "The properly equipped Macro photographer" by photographer Mike Moats on Saturday, July 25th at 10:00am.
To register for this free event, please send an email to: ansvanbeekphoto@hotmail.com and indicate that you are a member of the Orlando Camera Club. Tell their President, Ans, THANK YOU!!!

Zoom Webinar July 27th – "Impressionistic Photography: How to Use Your Camera (or Smartphone) as a Paintbrush"
Join Charles Needle on Monday July 27th at 6PM for  his  presentation on "Impressionistic Photography: How to Use Your Camera (or Smartphone) as a Paintbrush"
Unlock your creative potential and discover how to craft painterly photographs using nothing but your digital camera (or smartphone). Charles will describe the process of using long-exposure and multiple-exposure techniques to transform everyday scenes into unimaginable visual masterpieces. His program will be a nuts-and-bolts approach to learning techniques such as, Long-Exposure Pan/Tilt, "Multiple-Exposure Monet" (a technique Charles invented), Multiple-Exposure Rotate & Zoom, Soft-Glow Montage and Composite Montage.  He will also explain how to use a free script in Photoshop to accomplish this same look, if your camera does not have built-in multiple-exposure capability. You'll learn how to see in new ways and take your photography to an entirely new, mind-blowing level!
The link to the meeting will be sent to members via email a few days before the event.
A few Charles's images that represent what will be discussed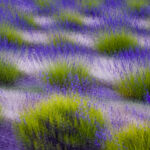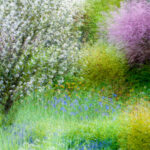 Older News…
Results of the OCC June 2020 Competition
George's Real Estate and Architectural Photography video is available under Member Only->Digital Content part of the website.
Results of the OCC April 2020 Competition
*** OCC Shootouts Postponed until Further Notice ***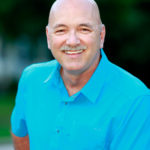 Welcome to the Orlando Camera Club website! Our membership is comprised of several hundred photographers of all skill and experience levels – from seasoned professionals to hobbyists and students. This diversity makes our club a great place to learn about photography as well as just enjoy related activities with like minded enthusiasts!  Membership in the OCC puts a vast wealth of knowledge and opportunities at your fingertips.
GUEST SPEAKERS – We are fortunate to have some very talented photographers and speakers as members of our club.  They share their knowledge and experience with all of our members on a frequent basis.  Additionally, we have many other noteworthy photographers that educate and entertain us both at our club meetings as well as private workshops.  A list of speakers that have visited with us in the recent past includes Frank Lee Ruggles, Bryan Peterson, Rick Sammon, David Hume Kennerly, and Parish Kohanim, to name just a few.
SHOOT OUTS – Our Central Florida Shootouts are popular field trips for members who enjoy meeting other photographers, learning new techniques and just socializing and talking shop. They are great way to build friendships with others who have a shared interest in photography.  And you may just find a new favorite photo shoot location!
COMMUNITY SERVICE – We are very proud of the many members of our club who donate their time and photographic skills to various charitable and non-profit organizations throughout the Central Florida area.    Want to get some real world event photography experience?  Well, this is a great way to do it.  And speaking from personal experience, it's very fun and rewarding as well! For more info visit our Community Service Page
COMPETITIONS – OCC conducts formal photo competitions six times each year where members can enter their best images and have them critiqued by a panel of experienced judges.  Very popular with our members, these events provide great feedback focused on improving our abilities to see, capture, and process great images. During the other six months of the year when there is no formal competition scheduled, we hold "Informal Challenges."  Similar to formal competitions, members submit images for the challenges theme but instead of being rated by a panel of judges, the entire club membership has the opportunity to vote for their favorites.
Photography has become a second career for me, and without reservation I can say that the OCC has had a significant impact on my growth and development as a photographer.  Equally, I have met scores of great people at our club, all with an interest in photography, and many of whom I now call friends.
So, if you have a passion (or even just an interest) in photography and want to learn and share photographic skills with a group of great people, I invite you to come to our next meeting.  No obligation to join in order to attend your first meeting or two – we welcome visitors who want to come see what we're about.  And when you do visit us, please make it a point to find me and say hello – I'm always happy to meet a fellow photographer!
Matt Klinger
President Orlando Camera Club
The  Amazon link is your starting point for all your Amazon purchases.
You are not limited to photography equipment. The club receives benefits from your purchases at no cost to you.

| | |
| --- | --- |
| | Saturday, June 16 at 8:30 AM – 2 PM |