Welcome to the Orlando Camera Club website!
Although the Orlando Camera Club isn't meeting in person right now (due to Covid-19 restrictions), we are partnering with Top Notch photographers from all over the country to bring you excellent learning opportunities, and the best part is, you can learn from the comfort of your home. Please stay tuned to the OCC website, OCC newletters, emails and the Orlando Camera Club Facebook group for news and updates.
Be sure to check out Image Gallery page. It features original bodies of work by OCC members and includes past competition results for both formal competitions and informal challenges. You can find it under Contact Us or http://orlandocameraclub.com/image-gallery/
January Schedule
January 4th –

OCC Special Interest Groups Initial Meeting
Please join us here at 6:30 for a Kick-off meeting for our Special Interest Groups on zoom. The first few minutes of the meeting we will go over the groups, introduce the facilitators, and make sure everyone knows how to use zoom breakout rooms. We will then virtually depart from the large meeting into those breakout rooms and meet our group members. Be ready to introduce yourself and be a part of our newest offering at the OCC.
The groups are based on the highest interest we received during the survey, however, if you did not get to fill that out, you are still welcome to come see what it is about and join one of our groups.
Please register in advance for this meeting:
https://zoom.us/meeting/register/tJYuceGtpzwvEtFICWLX-_23TVuekfmtY-89?fbclid=IwAR31iOVkPAFSij5AxVGPFt1TcUvz6cEPxpE1xB0W6Cn2ujQBc5we0zWuQUA
Jan 11th – OCC 2020 Annual Meeting and Awards Ceremony
Please join us here at 6:30PM for the OCC Annual Meeting and Awards Ceremany. In lieu of our cancelled banquet, grab some snacks and a drink and join us on zoom for a night to celebrate you, our members. Walk through a virtual art gallery featuring the collective work of our members, look back on the highlights of our year.
Please register in advance for this meeting:
https://zoom.us/meeting/register/tJ0qcuqrqzIrHN176w6-go_-jB__CYoHux0f?fbclid=IwAR05c4INbgLSmWdoLtbbcOsI_rMwH-sqH9I6AibomCGykAuAPWIdvU8Frig

Jan 25th – Creative Bird Photography by Cameron Darnell
Please join us here at 6:30PM for a presentation by Cameron Darnell "Creative Bird Photography".  Sponsored by Hunts Photo .
Birds provide a myriad of opportunities for artistic expression beyond a standard portrait. Whether the photographer utilizes light, negative space or depth of field, capturing a variety of unique compositions can create a visually stunning bird portfolio. In this workshop, Cameron will explain how to create a thoughtful image that tells a bird's story. He will share descriptions and image examples highlighting various techniques for becoming a more creative bird photographer.
About Cameron Darnell: I love the creative aspect of bird photography, how each viewer sees the scene differently, and can create his or her unique vision of the subject. It's fulfilling to provide an outlet for visual wildlife conservation as well through my bird photography."
Please register in advance for this meeting:
https://zoom.us/meeting/register/tJEkceipqTIsG9IcMllmo6FJYJKwRIm98AYl
*** OCC Shootouts Postponed until Further Notice ***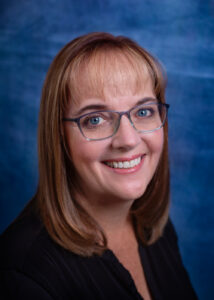 I want to personally welcome you to the Orlando Camera Club, a place where enthusiastic photo professionals and hobbyists of the greater Orlando area gather, learn, create, and support each other in their photographic adventures. Our club has been a local favorite since April 2004 and was founded Ken Blye, Dwain Cunningham, Wayne Gautreaux, Mary Berger and Bob and Jane Riley. Our continued success is attributed to our members who are actively involved and committed to growth, in numbers, skill, creativity and camaraderie.
Our group of 300+ photographers meet at the Marks Street Senior Center and hope to return soon from our digital/pandemic hiatus. During this time, we are still meeting every second and fourth Monday evening albeit in the digital realm. Last year we have been entertained by a fantastic lineup of speakers, to the likes of Bryan Peterson, Sara Marino, Eva Pollak, Charles Needle, Herb Paynter and covered topics ranging from Impressionistic Photography, Photographing in Small Spaces and How to Reveal Hidden Detail in your Photos.
When you step into our space, you are sure to feel welcomed and inspired by our friendly and skilled photographers. Experience levels range from new beginner, to novice or professional, though they all have in common a passion for our art and are keen to learn together.  If you are looking to find a kindred photographic spirit or maybe just a quick mentor moment, you are guaranteed to find it here at the Orlando Camera Club. We have members who shoot a wide variety of subjects like birding, wildlife, portraits, abstract, landscape, macro with a wide variety of camera brands, Nikon, Canon, Sony, Pentax, Olympus, Fuji, and other camera brands. Our members also enjoy jumping feet first into new techniques such as light painting, double exposures, intentional camera movement and more.
As part of our program line-up, we also offer competitions every even month that are judged, scored, and critiqued and may be entered in our annual competition. Our informal member challenges run every odd month and is an opportunity to experiment and share and is honored by member voting. We also host an exceptional library with over 270 books free to our members.
Field Trips and community volunteering are some of our member highlights as these solidify additional chances to shoot, give back and socialize, with our Annual Meeting and Banquet being the cherry on top.
If you are a current member of our club, I thank you for your friendship and membership. Exceptional, touching, inspiring and award-winning work come out of our club and our talented members are awe inspiring. It is with a thankful heart that I personally look back on my growth as a photographer and pinpoint my decision to join this club as a pivotal step to my proficiency. As president my sincerest wish is to return this invaluable support to all of you, the members!
Ansa du Toit
President Orlando Camera Club
The  Amazon link is your starting point for all your Amazon purchases.
You are not limited to photography equipment. The club receives benefits from your purchases at no cost to you.

| | |
| --- | --- |
| | Saturday, June 16 at 8:30 AM – 2 PM |