Although the Orlando Camera Club isn't meeting in person right now (due to Covid-19 restrictions), we are partnering with Top Notch photographers from all over the country to bring you excellent learning opportunities, and the best part is, you can learn from the comfort of your home. Please stay tuned to the OCC website, OCC newletters, emails and the Orlando Camera Club Facebook group for news and updates.
Here are the winners of the June 2020 Competition "Humans".
To view all the entries click on the link below.
After clicking on the link then select one of the three competition types by clicking on one of the "Select" buttons.  Once the competition is shown click in the "Show All Images" checkbox to show all the images. Then click either on the "Slideshow" or "Thumbnail" button.  Enjoy!   –>  Display Competition Images
The People's Choice winner of May's Informal Challenge "Still Life"
is Mary Wood
.
  A warm congrats to
Mary
. Click on the image to view it larger.  The theme of September's Informal Challenge is  Palm Trees! Join the fun.

Free Presentation August 4th  7-9:00PM  – Finding You in Your Work by Blake Rudis
The Casements Camera Club has invited the Orlando Camera Club to join them for a free presentation by photographer,  Blake Rudis.
Have you ever wondered what makes the viewer's jaw drop when they see a photo they like? A few answers that come to mind are probably Composition, Color, Subject Matter, or even Shape & Form.
But, what if I told you the answer is you. Yes, you! As simple as that sounds it makes all the difference.
In this Live Event, we will dive deep into the emotive side of photography. We will discuss how to find yourself in your work so you can harness your passion while making your best images ever. We will then look at f64 Elite user-submitted photos and transform them with subliminal artistic decisions that will help take them to the next level.
It doesn't matter if you are an absolute beginner, or if you've been into photography for decades. There will be something for everyone.
Come with an open mind and a notebook of questions!
Agenda
       ► Session 1: Finding You In Your Work: ~40 minutes
       ► Session 1: Q & A ~15 Minutes
             10 Minute Break (if needed)
       ► Session 2: Member Critique/Edit Sessions: ~40 minutes
       ► Session 2: Q & A ~15 Minutes
             Conclusion and Closing Remarks
To register for this event use link http://orlandocameraclub.com/digital-content/ which requires you to log into the website. Match the event title with it's entry under title and the registration information to next to the event.
Online Event August 10th – Competition Night Theme "Open"
Join us here at 6:00pm for competition night! The theme is "open"! Because of COVID-19, the competition will be judged and a video created and posted online. A link to the video will be provided here by 6:00 pm.
Here's the video of tonight's competition "Open"
Older News…
Results of the OCC June 2020 Competition
George's Real Estate and Architectural Photography video is available under Member Only->Digital Content part of the website.
Results of the OCC April 2020 Competition
*** OCC Shootouts Postponed until Further Notice ***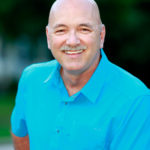 Welcome to the Orlando Camera Club website! Our membership is comprised of several hundred photographers of all skill and experience levels – from seasoned professionals to hobbyists and students. This diversity makes our club a great place to learn about photography as well as just enjoy related activities with like minded enthusiasts!  Membership in the OCC puts a vast wealth of knowledge and opportunities at your fingertips.
GUEST SPEAKERS – We are fortunate to have some very talented photographers and speakers as members of our club.  They share their knowledge and experience with all of our members on a frequent basis.  Additionally, we have many other noteworthy photographers that educate and entertain us both at our club meetings as well as private workshops.  A list of speakers that have visited with us in the recent past includes Frank Lee Ruggles, Bryan Peterson, Rick Sammon, David Hume Kennerly, and Parish Kohanim, to name just a few.
SHOOT OUTS – Our Central Florida Shootouts are popular field trips for members who enjoy meeting other photographers, learning new techniques and just socializing and talking shop. They are great way to build friendships with others who have a shared interest in photography.  And you may just find a new favorite photo shoot location!
COMMUNITY SERVICE – We are very proud of the many members of our club who donate their time and photographic skills to various charitable and non-profit organizations throughout the Central Florida area.    Want to get some real world event photography experience?  Well, this is a great way to do it.  And speaking from personal experience, it's very fun and rewarding as well! For more info visit our Community Service Page
COMPETITIONS – OCC conducts formal photo competitions six times each year where members can enter their best images and have them critiqued by a panel of experienced judges.  Very popular with our members, these events provide great feedback focused on improving our abilities to see, capture, and process great images. During the other six months of the year when there is no formal competition scheduled, we hold "Informal Challenges."  Similar to formal competitions, members submit images for the challenges theme but instead of being rated by a panel of judges, the entire club membership has the opportunity to vote for their favorites.
Photography has become a second career for me, and without reservation I can say that the OCC has had a significant impact on my growth and development as a photographer.  Equally, I have met scores of great people at our club, all with an interest in photography, and many of whom I now call friends.
So, if you have a passion (or even just an interest) in photography and want to learn and share photographic skills with a group of great people, I invite you to come to our next meeting.  No obligation to join in order to attend your first meeting or two – we welcome visitors who want to come see what we're about.  And when you do visit us, please make it a point to find me and say hello – I'm always happy to meet a fellow photographer!
Matt Klinger
President Orlando Camera Club
The  Amazon link is your starting point for all your Amazon purchases.
You are not limited to photography equipment. The club receives benefits from your purchases at no cost to you.

| | |
| --- | --- |
| | Saturday, June 16 at 8:30 AM – 2 PM |