Welcome to the Orlando Camera Club Community Services information page.  The Orlando Camera Club believes in giving back to the community by donating its time and talents to non/not for profit organizations in need of photography services.
Please note that submitting a request is not a guarantee of provision of services, however, we will do our best to provide any help we can depending on the availability of volunteers as well as other prior/competing commitments. Requests should be submitted at least 30 days in advance of the event.
Volunteer Opportunities
September 22 – 2018 Beads 4 Beats 5K Run
Will be held at Dr. Phillips Park – 8249 BuenaVista Woods Blvd
Race begins at 8 a.m. (event should be over by 10:00)
proceeds benefit chronically and terminally ill children & thier families
October 11th, 12th – United Spinal Association National Chapter leaders meeting
1-2 photogrpahers needed from 6:30-8:30 p.m on the 11th
1-2 Oct 12th from 11 – 2p.m.
Location is the Hilton Orlando – Lake Buena Vista
The United Spinal Association assists those living with spinal cord injuries or disease
Oct ober 14 – 22nd – 2018 DreamFlight
volunteers needed to edit photos taken for the Dreamflight teams
192 children from the UK come to Orlando for a "vacation of a lifetime"
we assist by editing and putting together photos for 12 groups of 16 children taken by chaperones during the stay sothey can go home with great memories to share.
editing involves sorting through photos and deleting duplicates, minor adjustments if needed, editing is done at home on the internet.
October 27th Children'S Safety Village Trunk or Treat
3-6 p.m. at the Children's Safety Village
addrss is 910 Fairvilla Road
Children will go trunk to trunk instead of door to door for treats
other activites will also be present.
Event is free
Nov 10th – Let's Say Grace Costume Dinner
event will be held at 51 Pennsylvania Street
help is needed from 5:30 – 10 p.m.
proceeds help provide medical care for underinsured in the Orlando area.
If you are interested in volunteering or have questions please email the community services chairperson at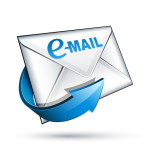 communityservice@orlandocameraclub.com
Thank Yous
2018 Tunnel to Towers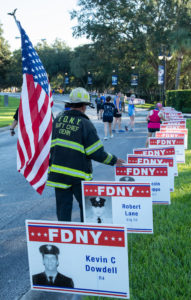 Thank you to Jim Peters, Cyril Desmond, Susan Pierce and Frederic Krueger for their help with photos for Tunnels to Towers 5K run on Sept. 8th.  Great job to all of you.
See the link at the bottom of the page for more photos.
2018 Volunteers For Community Impact Thank You Lunch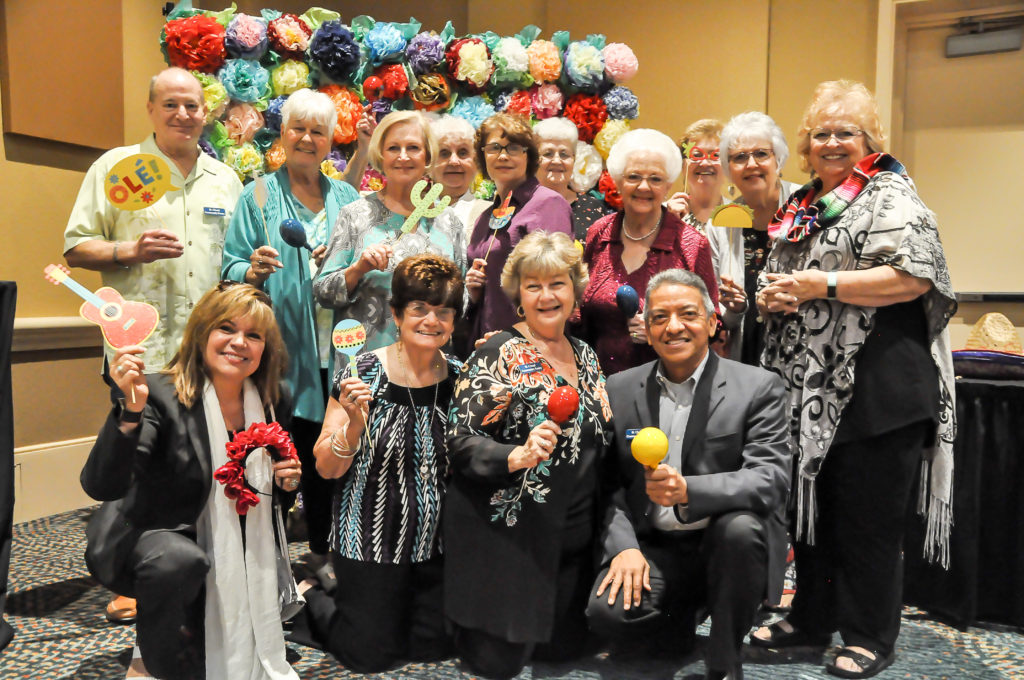 Thank you to Frederic Krueger for helping me with the photos for the luncheon.  It is an honor to be able to work with so many talented photograhers on these events.
See the link at the bottom of the page for more photos.
2018 Special Olympics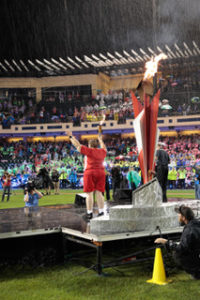 A huge thank you to Jim Peters, David Parrone, Rob Nelson and Cyril Desmond for their help with the Special Olympics photography.  It was rainy and shooting conditions were difficult but they came through.  Between the 4 of them they put in  more than 40 hours of volunteer time  not to mention taking thousands of photos.  What a great cause and these guys are my heros.
Volunteer Photography Request Form
The Orlando camera Club (OCC) considers any services its club members provide an "in-kind" donation to your organization/event.  Time at events is valued at $75.00/hour/photographer.
Please submit all requests a minimum of 30 days in advance.  Photo assistance can not be guaranteed. We will try our best to provide any help we can.  Help will depend on the photographers availability and other needs/organization activities that may be in conflict with the date/time of your event.

Click here to submit a request for services form
Note: Photos taken at events may appear on the Orlando Camera Club website unless otherwise indicated by the person/organization making the request for services.
Community Service Events Photos
To View photos from Community Service Events Click on this link