Welcome to the Orlando Camera Club Community Services information page.  The Orlando Camera Club believes in giving back to the community by donating its time and talents to non/not for profit organizations in need of photography services.
Please note that submitting a request is not a guarantee of provision of services, however, we will do our best to provide any help we can depending on the availability of volunteers as well as other prior/competing commitments. Requests should be submitted at least 30 days in advance of the event.
Volunteer Opportunities
2020 Hearts of Gold Fund Raiser – March 28th
2 photographers needed.
held at the Orlando Magic private hanger
starts ta 6 to approx 11
raises funds for the Coalition for the Homeless
2020 Tour de Cure – March 29th
American Diabetes association Tour de cure fund raiser.
Lake Nona Town Center – 6900 Tavistock Lakes Blvd
photographers needed from 6:30 – 9:30 a.m. (covered), 9:30 – 12:30 p.m. (covered),  12:30 – 4 p.m. 2 needed
2020 Multi County Emergency Drill – April 9
photogrpahers needed from 8 – noon,  minimal to no editing needed, photos to be taken of emergency medical exercise to document staff interaction and provide info on  ways to improve
ORMC – 4
APMC 2
SSEm 2
Dr. P – 2
Southeastern Guide Dog Walkathon – April 11th
Crane's Roost Park
begins at 9 with registration
2020 Ice Cream Social ???
benefits Ronald Mc Donald House
2020 Mt Sinai Scholarship Golf Tournament – Apr 18th
8 a.m. – approx noon
2100 S Hiawassee Rd.   Metro West
raises fund to help graduating seniors who are going on to college
2020 Children's Safety Village Future Hero Fun Run – May 2
910 Fairvilla Road
9 – 12
kids race in their favorite super hero costumes
2020 Lung Force Walk – May 2nd
Baldwin Park
starts at ???
Benefits the American Lung Association
2020 Children's Safety Village Golf Tournament Fund Raiser – May 8th
takes place at the Shingle Creek Golf Course
9939 Universal Blvd
8 – noon  (includes lunch and raffle)
provides funds to support the Children's Safety Village.
2020 Beads 4 Beats – Sept 26
Dr. Philips Park – 8249 Buena Vista Woods Blvd
Begins at 8 a.m.
2020 DreamFlight – Oct. 
2020 Children's Safety Village Halloween PArty
2020 Let's Say Grace Fund raiser Nov 14th
If you are interested in volunteering or have questions please email the community services chairperson at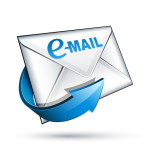 communityservice@orlandocameraclub.com
Thank Yous
2020 Founder's Day Lunch (February 8th)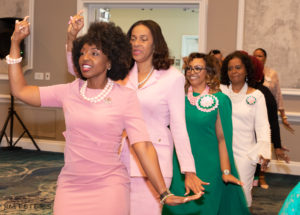 Thank you to Jim Peters for the great photos he took for the Alpha Kappa Alpha Founder'S Day Lunch.
See the link to photos below to view more from this great event.
2020 Delta Sigma Theta Career Fair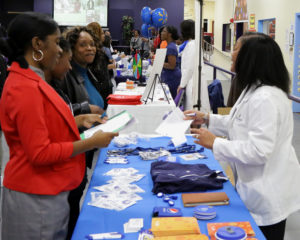 Thank you to Cyril Desmond for the great job he did with photos for the Career Fair.  Always a pleasure to have your help.
To see more photos check out the link to event photos at the bottom of this page.
2019 Riding With Santa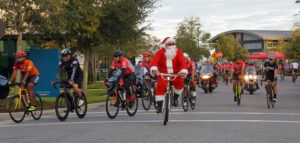 Thank you so much to Cyril Desmond, Yan Liu and Chris Harris for the great job they did with photos for the Riding with Santa event on Dec. 7 – 8.  Nice work all of you.
See link below to additional photos
2019 Children's Safety Village Hero Lunch
Thank you to Rita Ritner and Mary Wood for the great job they did with  photos for the luncheon.  Always a pleasure to work with such a great group.
2019 Trunk or Treat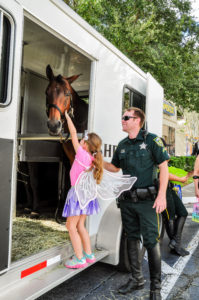 A great event to promote safety for area children while having lots of fun.
See link  to additional photos of the event at bottom of this page.
Volunteer Photography Request Form
The Orlando camera Club (OCC) considers any services its club members provide an "in-kind" donation to your organization/event.  Time at events is valued at $75.00/hour/photographer.
Please submit all requests a minimum of 30 days in advance.  Photo assistance can not be guaranteed. We will try our best to provide any help we can.  Help will depend on the photographers availability and other needs/organization activities that may be in conflict with the date/time of your event.

Click here to submit a request for services form
Note: Photos taken at events may appear on the Orlando Camera Club website, Facebook page or elsewhere unless otherwise indicated by the person/organization making the request for services that they prefer they not be used.  Requests to not have photos shared will be evaluated and honored, as seen appropriate by the community services chairperson.
Community Service Events Photos
To View photos from Community Service Events Click on this link