Welcome to the Orlando Camera Club Community Services information page.  The Orlando Camera Club believes in giving back to the community by donating its time and talents to non/not for profit organizations in need of photography services.
Please note that submitting a request is not a guarantee of provision of services, however, we will do our best to provide any help we can depending on the availability of volunteers as well as other prior/competing commitments. Requests should be submitted at least 30 days in advance of the event.
Volunteer Opportunities
December 15 – Children'S Safety Village Christmas Celebration
Time: 11 – 2
location 910 Fairvilla Rd 32808
Event benefits area children who will not have much of a Christmas.  Food and gifts are porvided for about 100.  It is invitation only.  Santa arrives via Fire Engine and photos are taken with Santa.
January 26, 2019 – Alpha Kappa Alpha Founder's Day Celebration
Time 10 – approx 2
Location Sea World Renaissance Hotel
April 11th, 2019 – Regional Full Scale Emergency Exercise
photogpraphers needed at multiple locations to document the drill.  Locations include Dr. Phillips Hopsital (2), ORMC (4), Arnold Palmer (2), South Seminole Hospital (2)
Minimal editing is needed after the event.  They are looking for photos of staff interacting with victims as well as set uponce the drill has been initiated.
If you are interested in volunteering or have questions please email the community services chairperson at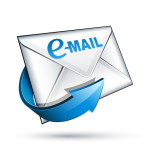 communityservice@orlandocameraclub.com
Thank Yous
2018 Let's Say GraceDinner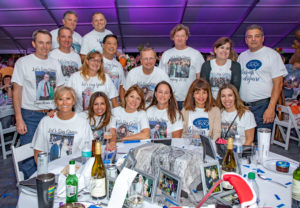 It was another fun costume gala at LEt's Say Grace this year.  Thaks to Dale and Leigh Ann Curtin, Matt Klinger and Rita Ritner for helping me again this year with photographing this fun event.
Follow the link below for more photos.
2018 Neurofibromatosis 5K run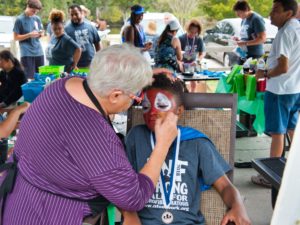 Thanks to Ron Lawrence for photographing this event.  IT was a beautiful day for the race.
2018 Heart to Heart Gala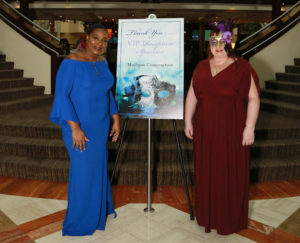 Thank you to Cyril Desmond and Cliff Morris for doing such a great job with photos for the Heart to Heart Gala.
To see additional photos of the event please click on the link to photos at the bottom of this page.
2018 DreamFlight
The Dream Flight marathon is over and after sorting through 32,000+ photos 192 children landed safely at Heathrow with each receiving a flash drive with vacation photos and memories to share with their friends and families. Thank you to Rita Ritner, Frederic Kreuger, Paula Smith Ritchie, Susan Prine Pierce, Kathy Bargar, Mary Wood and Chris Winardi for making this a possibility. You are an amazing group to work with.
Volunteer Photography Request Form
The Orlando camera Club (OCC) considers any services its club members provide an "in-kind" donation to your organization/event.  Time at events is valued at $75.00/hour/photographer.
Please submit all requests a minimum of 30 days in advance.  Photo assistance can not be guaranteed. We will try our best to provide any help we can.  Help will depend on the photographers availability and other needs/organization activities that may be in conflict with the date/time of your event.

Click here to submit a request for services form
Note: Photos taken at events may appear on the Orlando Camera Club website unless otherwise indicated by the person/organization making the request for services.
Community Service Events Photos
To View photos from Community Service Events Click on this link