Welcome to the Orlando Camera Club Community Services information page.  The Orlando Camera Club believes in giving back to the community by donating its time and talents to non/not for profit organizations in need of photography services.
Please note that submitting a request is not a guarantee of provision of services, however, we will do our best to provide any help we can depending on the availability of volunteers as well as other prior/competing commitments. Requests should be submitted at least 30 days in advance of the event.
Volunteer Opportunities
March 30, 2019 – Hearts of Gold Coalition for the Homeless
Saturday March 30th
Hosted by the Orlando Magic at their private airline hangar
live entertainment, over 600 guests and community leaders to attend
early admission starts at 6
Event benefits The Coalition for the Homeless
March 31st – Tour de cure
event will be at Lake Nona Town Center
Help is needed from 6:30 a.m. until 4 p.m. – shifts can be arranged
Event benefits the Diabetes Foundation
April 11th, 2019 – Regional Full Scale Emergency Exercise
photogpraphers needed at multiple locations to document the drill.  Locations include Dr. Phillips Hopsital (2), ORMC (4), Arnold Palmer (2), South Seminole Hospital (2)
Minimal editing is needed after the event.  They are looking for photos of staff interacting with victims as well as set uponce the drill has been initiated.
2019 Future Hero Fun Run – April 27th
Run takes place at tThe Children's Safety Village on 910 Fairvilla Road
Children in hero costumes race through the village and learn about safety
9 a.m. til about 1
2019 Docs Rock – May 18th
2 photographers needed
Mad Cow Theatre, downtown Orlando
5:30 – 9:30
Entertainment will be provided by a physician band from Advent health systems
There will be entertainment for children
Food will be served.
Sept 7th – 2019 Tunnel to Towers 5k Run/walk
Crane's Roost Park
It is a memorial run for those who died and were injured in the 911 tragedy
start time is 7:30
Benefits veterans and fire/rescue workers
If you are interested in volunteering or have questions please email the community services chairperson at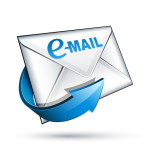 communityservice@orlandocameraclub.com
Thank Yous
2019 Appetite for the Arches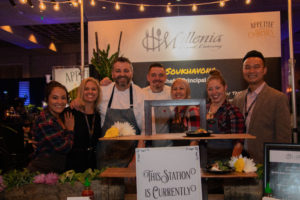 Thank you to Susan Pierce, Jim Peters, Rita Ritner and Judy Hernandez and  for their help with this event.
To see additional photos of the event please click on the link to photos at the bottom of this page.
2019 Alpha Kappa Alpha Founder's Day Luncheon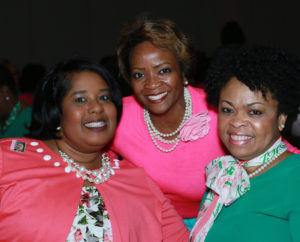 Thank you to Cyril Desmond and Cliff Morris for their great work on photogrpahing the AKA luncheon.  What a great team I work with.
Follow the link below for more photos
2018 Children's Safety Village Christmas Party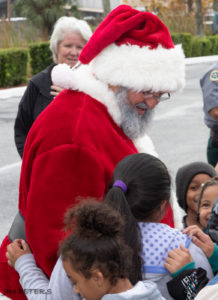 Thank you to Jim Orme and jim Peters for the great job they did photographing this event.  Looks like a lot of fun.
Follow the link below for more photos
Volunteer Photography Request Form
The Orlando camera Club (OCC) considers any services its club members provide an "in-kind" donation to your organization/event.  Time at events is valued at $75.00/hour/photographer.
Please submit all requests a minimum of 30 days in advance.  Photo assistance can not be guaranteed. We will try our best to provide any help we can.  Help will depend on the photographers availability and other needs/organization activities that may be in conflict with the date/time of your event.

Click here to submit a request for services form
Note: Photos taken at events may appear on the Orlando Camera Club website unless otherwise indicated by the person/organization making the request for services.
Community Service Events Photos
To View photos from Community Service Events Click on this link