Welcome to the Orlando Camera Club Community Services information page.  The Orlando Camera Club believes in giving back to the community by donating its time and talents to non/not for profit organizations in need of photography services.
Please note that submitting a request is not a guarantee of provision of services, however, we will do our best to provide any help we can depending on the availability of volunteers as well as other prior/competing commitments. Requests should be submitted at least 30 days in advance of the event.
Volunteer Opportunities
2019 Volunteer for Community Action Luncheon – June 11
Date:  Tuesday June 11th
Place: Rosen Plaza 9700 International Drive 32819
Time: 12 – 2 p.m.
The event honors local volunteers
2019 Children's Safety Village Golf Tournament – Friday June 21st
Tournament will be held at Shingle Creek Golf Club
Shot gun start at 8 – photographer needs to be there at 7
lunch will be provided
benefits the Children's Safety Village
Coming Together – July 31st
event will be held at
time:  6 p.m. –
cohosted by WMMO radio
recognizes key donors, and volunteers to IMPOWER
offers counseing services to troubled youth
Sept 7th – 2019 Tunnel to Towers 5k Run/walk
Crane's Roost Park
It is a memorial run for those who died and were injured in the 911 tragedy
start time is 7:30
Benefits veterans and fire/rescue workers
2019 Beads 4 Beats – Sept 14
details to follow
5th Annual Taste of Hope Fundraiser – Sept 28th
4241 No John Young Parkway – Massey Cadillac
8-11:30 p.m.
Proceeds benefit cancer and bone marrow transplant patients by helping provide transportation to and from appointments
charitable arm of Alpha Kappa Alpha Sorority
there will be food samples from local restaurants, silent auction and music
2019 Ride for Ronald
details to follow
Dreamflight – Oct 26 -Nov 5th
details to follow
2019 Let's Say Grace 
detals to follow
If you are interested in volunteering or have questions please email the community services chairperson at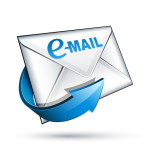 communityservice@orlandocameraclub.com
Thank Yous
2019 Docs Rock
Thank you to Baryy Meneghelli an Charlie Boston for the great job they did with photos for the Docs Rock event.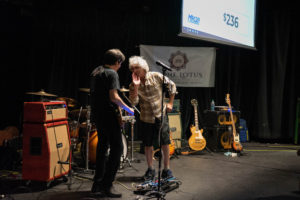 See bottom of this page for link to more photos.
2019 Friendship Foundation Scholarship Lunch
Thank you to Jim Peters for the great job he did at the Scholarship Luncheon.  The luncheon was for several scholarship recipients to help them on their way to college.  Congrats to them.
Photos can be viewed through the link at the bottom of the page.
2019 Ronald McDonald House Golf Classic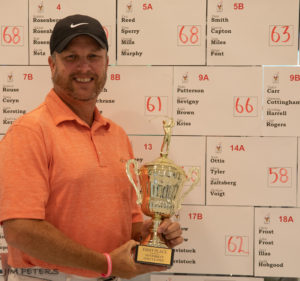 Great job Jim Peters and Dave Parrone with photos for this wonderful fundraising event.
To see more of the photos taken please see the link at the bottom of this page.
2019 Children's Safety Village Hero Fun Run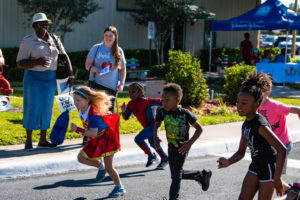 Thank you to Charlie Boston and Chris Harris for taking the time to photograph this event for the Children's Safety Village.  What a beautiful day for this event.
To see aditional photos see the link at the bottom of the page.
2019 Guide Dog Walkathon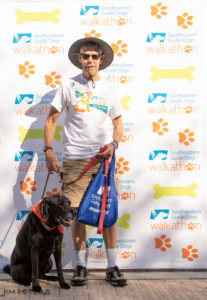 Thank you to Jim Peters and Gina Dietrich for taking the time to photograph this year's Guide Dog Walkathon.
See the link to photos below to view some really great photos taken at the walk.
2019 Emergency Drill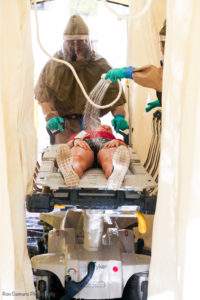 Thank you to everyone who helped out with the emergency drill on April 11th.  You all did a great job.  Thank you Ron Caimano, Jim Peters, Gina Dietrich, Chris Harris, Dale Curtin, Susan Pierce, Judy Hernandez, Cyril Desmond, Cliff Morris, Lee Hepburn, Kathy Barger and Rita Ritner.  There were over 1500 casualties that were seen at a variety of hospitals in the area for the disaster drill.  A huge undertaking by multiple couties to be prepared in the event of a real disaster.
2019 Ronald McDonald House Ice Cream Social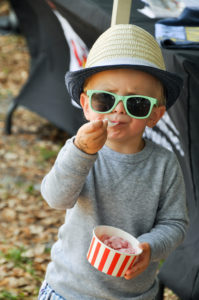 Thank you  Dale Curtin for your help with the Ice Cream Social.   Beautiful weather and fun was had by all.  In spite of some tough lighting conditions we got some great, fun shots.
To view photos from the event click on the photo link at the end of the page
Volunteer Photography Request Form
The Orlando camera Club (OCC) considers any services its club members provide an "in-kind" donation to your organization/event.  Time at events is valued at $75.00/hour/photographer.
Please submit all requests a minimum of 30 days in advance.  Photo assistance can not be guaranteed. We will try our best to provide any help we can.  Help will depend on the photographers availability and other needs/organization activities that may be in conflict with the date/time of your event.

Click here to submit a request for services form
Note: Photos taken at events may appear on the Orlando Camera Club website, Facebook page or elsewhere unless otherwise indicated by the person/organization making the request for services that they prefer they not be used.  Requests to not have photos shared will be evaluated and honored, as seen appropriate by the communtiy services chairperson.
Community Service Events Photos
To View photos from Community Service Events Click on this link