Shootout: Architectural Photography at Dr. Phillips Center for the Performing Arts
March 19 @ 4:30 pm

-

8:00 pm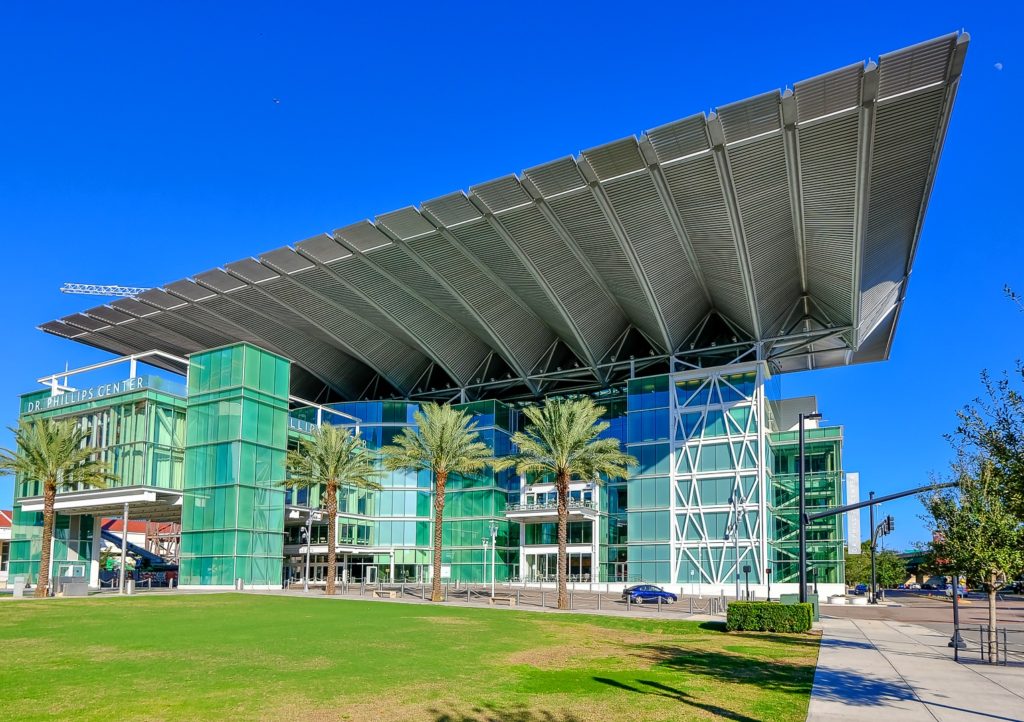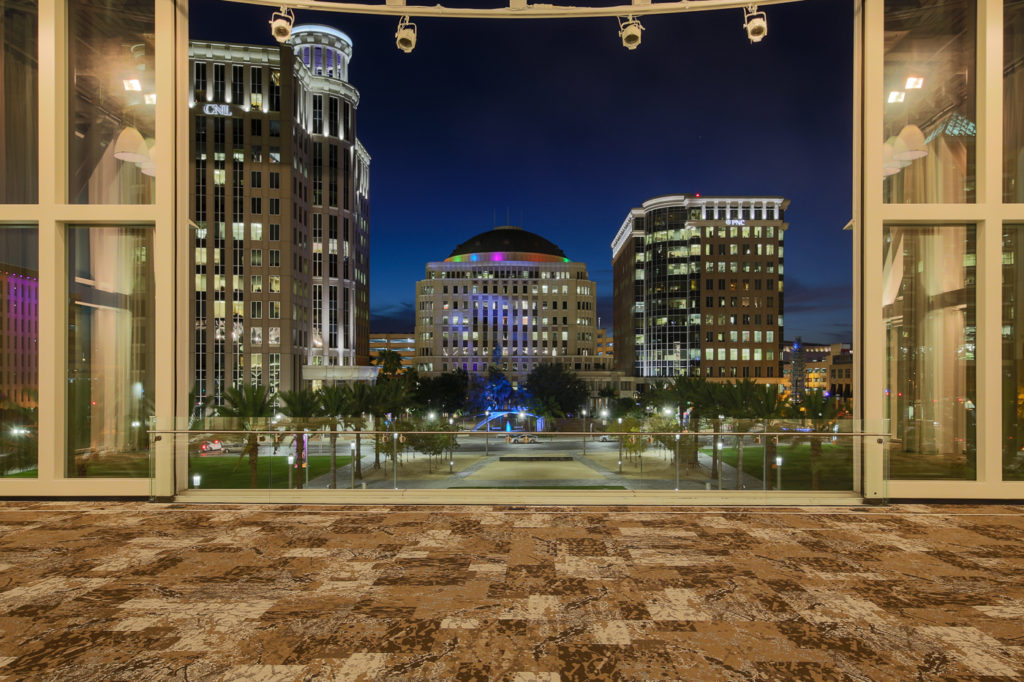 Join hosts, Armand Gelinas, Ron Caimano and Julie Lee at the Dr. Phillips Performing Arts Center to photograph the interior architecture of the lobby and theaters. Attendance is member-only and by reservation. We will separate into three groups and rotate throughout the building accompanied by security personnel and  OCC representatives. Meeting time is 4:30 pm for security check and we will photograph the interior from 5 pm until 8 pm. Note: we will NOT photograph the Pugh Theater as it is reserved for a rehearsal. Those wishing to photograph the exterior may stay into the evening though there is extensive construction on the north side of the property (you will need to get creative for the exterior shots.)
Gear suggestions:
1)  Wide angle lens
10-24 mm (APS-C) or 14-35 (full frame). The wider the aperture the better especially if the photo is made handheld. Of course, any other lens can be used for specific purposes, for example:  photographing a doorknob or other details close up. If you have a tilt-shift lens, it would be the best choice.  A fisheye lens might be interesting as well.
2) A good full-size tripod and a small tabletop one as well (for special angles like a stairway)
3) A flash (optional)
4) Polarizer to help eliminate reflection on Windows (optional)
5) Use the exposure bracketing feature on your camera
6) Make panorama photos by shooting multiple layered shots and stacking them in Photoshop
Make your $10 reservation with Julie Lee or our Treasurer, George Stedronsky, at any of our meetings up until the event. Attendance is limited.
Suggested Public Parking is at City Commons Parking Garage: 460 Boone Ave, Orlando, FL 32801 (rates vary depending on downtown events.)