Multiple opportunities to meet every month: in-person and/or on Zoom! Please see our Club Benefits page for more details.
1st Mondays of the month are Special Interest Group meetings.
2nd Mondays of the month are In-Person meetings or Competition Results.
4th Mondays of the month are Guest Speakers typically via Zoom.
Please stay tuned to the OCC website, OCC newletters, emails and the Orlando Camera Club Facebook group for news and updates.
Also be sure to visit the members Image Gallery page. You can find it under the About Us menu or Click here.
November At A Glance

Event

Location

Mon 11/6 6:30p
SIG Meeting
Zoom
Mon 11/13 6:30p
Guest Speaker Sherri Bunye "Roadside Photography"
In-Person Meeting
Mon 11/20 6:30p
BOD Meeting
Zoom
Mon 11/27 6:30p
Guest Speaker

Serge Ramelli

, "How to Find Your Voice as a Photographer!"
Zoom
Please visit our Upcoming Events page for more information about this month's meetings and activities.
---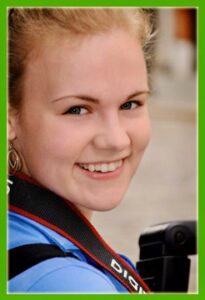 Hello and welcome to the Orlando Camera Club website! Whether you're just getting started in photography or are a seasoned professional or fall somewhere in between, there is something for you here in our club. We are a vibrant, active community of photographers who teach, support, and care for one another through a multitude of year-round activities. With so much going on every single month, it's an exciting time to be a member of the OCC!
The mission of our organization is to provide a network of resources for photographers of all skill levels, and to increase skills in the art of photography. We achieve this through a combination of in-person, hands-on events and online (Zoom) meetings featuring nationally and internationally renowned speakers; through our formally judged competitions as well as informal challenges voted on by our members; through multiple field trips around Orlando and central Florida every year; through special interest groups (SIGs) that delve deeper into particular areas of interest including landscape, nature, abstract and people; through a multi-course beginner educational series we call Camera Academy; and through many, many community service opportunities with our non-profit partners. Like I said, we are a busy group!
The biggest asset to our club, however, is the people. Our membership's support for and dedication to one another is truly what makes this a special place to be. Within our community, deep friendships and lasting relationships have been forged around our love for the art of photography. It's this bond that has allowed our social club to navigate the unsteady waters of a global pandemic, to continue to grow and adjust and attract new members in a rapidly changing environment. As the OCC enters its 20th year, I am humbled to be charged with steering this organization into a new decade of operation, and I'm honored to get to work alongside the wonderful, dedicated team of volunteers that make up our Board of Directors. Since joining the club in 2020, I have experienced significant growth both as a photographer and as a person and I look forward to what new challenges await this year.
If you are not yet a member but are looking for an outlet for your photography, I encourage you to browse our website, check out our Facebook page, and join us at a meeting to see for yourself how much benefit the OCC offers. For our current members, I look forward to working with you all and making this a fun and fulfilling year.
President, 2023-2024, Orlando Camera Club