Three opportunities to meet every month: in-person and/or on Zoom! Please see our Club Benefits page for more details.
1st Monday of the month is Special Interest Group meetings.
2nd Monday of the month is In-Person meetings.
4th Monday of the month is Zoom meetings.
Please stay tuned to the OCC website, OCC newletters, emails and the Orlando Camera Club Facebook group for news and updates.
Also be sure to visit the members Image Gallery page. You can find it under the About Us menu or Click here.
---
June Schedule

June 5th – SIG Meeting

Please join us here at 6:30PM for our monthly meeting of  our Special Interest Groups on Zoom. We will break up into groups to discuss special areas of interest. Special Interest Groups include such photographic topics as: Landscape, People,  Abstract and Nature.
Please register in advance for this meeting:
https://us06web.zoom.us/meeting/register/tZIpdeuqrDwjHNWUpAqQdhdOjrr_hZQz4DJV
June 12th

  –  Competition Night – Long Exposure (Zoom) or the Second

OCC Camera Academy (In-person)
Please join us at 6:30pm at Marks Senior Center for an in-person OCC Camera Academy featuring Wayne Bennett "Understanding Exposure". Wayne will cover the basic principles of the exposure triangle and how to expose images to tell a story. 
There will be a field trip after the last session where participants can use their new skills in the field.
So come join the adventure! And who knows, you may decide to enter some of the informal or formal competitions when you are done!
Any paid member of OCC can join these classes for free. Non-members can attend for just $20 a class, or $55 for all three classes, which would entitle them to a full year's membership in the Orlando Camera Club!
Note that the competition will be recorded so you can view it later.

Please join us at 6:30pm over Zoom for the June Competition Night – Long Exposure. Come see how our members meet this challenging theme and hear the judges suggest on what they like about an image and ways to make the image better.
Please register in advance for this meeting:
https://us06web.zoom.us/meeting/register/tZwuc–vrjoiEtMLASj1Cz29JoGVhbEs9YIL
June 26th

– Zoom Meet – David Akoubian "Designing Landscape Images"
Please join us at 6:30pm over Zoom for a presentation by David Akoubian "Designing Landscape Images".

There are very few places in this country, that are commonly visited, that haven't been photographed before. Typically we go to visit a place because we have seen an image that we liked and wanted to see it. The problem for the photographer is capturing something "different" in a scene. We always want to make it our own.
Tamron Image Master and professional nature photographer David Akoubian will talk on making an image your own through design. He will discuss and demonstrate how choosing a lens can change the design. He will teach you to identify elements of interest and how to arrange those elements in the image's composition to make an image unique for a viewer. His simple tips and techniques will help to capture great images when we all visit iconic locations as well as those rarely seen.
Please register in advance for this meeting:
https://us06web.zoom.us/meeting/register/tZAtc-ysrz8uHdYzGZZ5fZFFhhpCrgSvBGWe
***  Upcoming Shootouts ***
Field Trip: Friday, June 16, 8:30 am: Vero Beach for Water Lilies
RSVP to: [email protected].
Mark your calendars OCCers!
On Friday, June 16th we will be going to McKEE BOTANICAL GARDENS in Vero Beach to capture their beautiful water lilies!
The official water lily festival is on the 17th, but I thought it best to go in the day before to avoid the big crowds. We have permission for EARLY ENTRY….so let's meet there at 8:30!
WHERE:  McKee Botanical Gardens, 350 US-1, Vero Beach, FL 32962
DATE/TIME:  Friday, June 16th at 8:30 A.M.
ADMISSION:  Adults:  $15.00 / Seniors: $13.00 (They also have a reciprocal admission, so if you're a member of Leu Gardens you get in free)
GEAR:  Your favorite zoom lens, tripod (optional), ND filter, polarizer filter, bug spray & water.
LUNCH: The Garden Cafe
I look forward to receiving your RSVP's!
I hope you can join us!
Rita Ritner
Field Trip Coordinator
[email protected]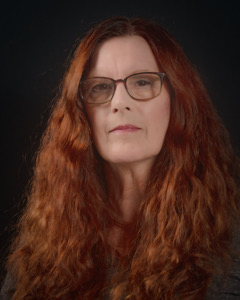 Hello and welcome to the Orlando Camera Club web site. We are a family of photographers, ranging from professionals,  hobbyist, to beginners.
I say we are a family because we support each other, teach each other, and care about all of the members in the group. Our main goal is to further our photography skills and join other members in friendship and creativity. Here at OCC we love the art of photography. I know we all miss the camaraderie  of pre-covid times, that is why I would like to invite everyone to take a look at the club's new activities.
We have been meeting during the pandemic on zoom and now hold in-person and zoom meetings. Consequently, the club has been able to present  guest speakers from around the country, such as, ICM and landscape photographer, Stephanie Johnson, lighting expert and bird photographer,  Christopher Smith, and infrared photographer, Laurie Klein. It's great to learn from the best and with Zoom presentations we can achieve that.
We have formed special interest groups to act as mini clubs within the membership which focus on landscape, nature, abstract and people photography. These groups have their own shoot-outs, as well as, joining the main membership on field trips and all the other activities of the club. We recently went to the Gypsy Horse Farm in Ocala and the Polytechnic University in Lakeland. We also stay local and have visited downtown Winter Garden and Sanford, in addition to, the Sea Life Orlando Aquarium, and Leu Gardens.
Competitions are another important feature of OCC. We have been able to attract experienced, qualified judges to critique our work during the six themed competitions that are held each year. There is also a year end judging. This is a great way to share the members' work and learn from friendly contests. Informal challenges are held each month which are voted on by the general membership. This is a wonderful chance to receive casual feedback on themed photos.
I have many more exciting ideas for the club which will be announced soon. Those ideas include workshops, themed shootouts, and more volunteer opportunities. Our biggest asset is our membership, these are the people who make the Orlando Camera Club what it is. I would like to thank you all for stepping up and offering your ideas and knowledge. Your support, dedication, and love of photography makes us a family.
There's so much more I could tell you about OCC but I don't have the space in this format. What I can tell you is that I have made great friends and memories  here. I have grown as a photographer and a person. If you are trying to find an outlet for your photography I'd love to have you in our group. I encourage you to  browse the OCC website and Facebook page, talk to a member or contact me so you can experience the OCC family yourself. For our members, I look forward  to working with you all and making it a great year.
Happy and creative photos everyone,
Deborah Seaman
Orlando Camera Club President