Orlando Camera Club present's Julie Lee as February's 2020  Member Spotlight.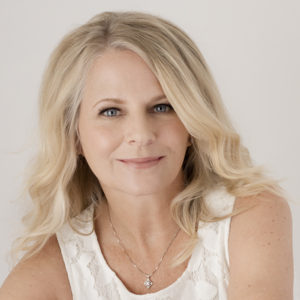 My photographic journey began in Central Illinois when I saved money in high school to purchase my first, totally manual, SLR film camera and telephoto lens. Making Senior portraits for graduating friends and shooting water skiers from the back of our boat kept me busy and my meager bank account drained. At university I studied photography but after two years changed majors to business and computer science realizing this would provide a stable income and independence. My career path was based in hospitality management including gigs for S&A Restaurant Corp, Hilton Hotels and Arnold Palmer Golf Management where my various positions were restaurant management, hotel and event sales director and golf club membership and hospitality management. An interest in photography renewed itself when my children came along then escalated in their teen years when I shot for the high school boys lacrosse teams. I brushed up my camera and Photoshop skills at Crealdé School of Art when my love for capturing images reignited.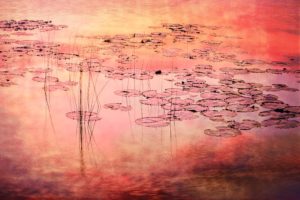 Photographing most anything brings me joy though I strive to capture the essence of a subject versus documenting what it looks like. The benefit of spending time studying a subject allows me to lock in to the fine details and draw attention to atmosphere, personality and mood … in other words, what does the subject FEEL like versus what it LOOKS like. My special interest in flower photography goes back to childhood helping my grandmother and mother with their spring plantings. I grow fresh flowers at home for cutting and photographing. Visiting Leu Gardens is often on my weekly rounds and their membership's reciprocal benefits are useful for visiting other botanical gardens throughout the USA. Having creative fun with other photographers is also high on my list. Organizing the Shoot Outs for OCC and co-leading photo tours is a great way to meet others and share ideas.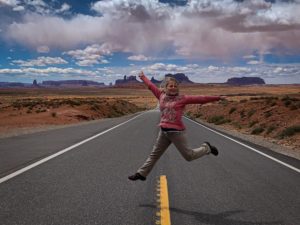 My tools are currently Fujifilm and I respect their 'kaizen philosophy' compared to all other camera manufacturers. Favorite Fuji lenses of mine are the 80mm macro, the new 16-80mm zoom lens (a 'walkabout lens'), and the 10-24mm super wide lens for dramatic landscapes. I also dabble with vintage Helios and LensBaby lenses. To this day I am most comfortable shooting all subjects in Manual Mode compared to any of the automatic and semi-automatic settings. I guess one could say I like to be in complete control!
I enrolled in classroom workshops to learn Photoshop when it was in its infancy. I purchased a Creative Live class when Lightroom came on board and learned at my pace from the comfort of my home. I often turn to YouTube to get information on techniques when hitting stumbling blocks in Photoshop. My favorite, wellrespected, instructors are Jesús Ramirez of Photoshop Training Channel (PTC) and Unmesh Dinda of PiXimperfect. I subscribe to their channels to get updates when they post new information. I've followed the works of other photographers but cannot say that I favor any particular one. I just try to appreciate each for how they project themselves within their images.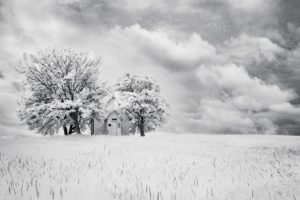 In my immediate future are a few speaking engagements on flower photography and long exposure photography plus a macro class in conjunction with a local photo education business. I'll be co-leading the Southwest Photo Tour this April and I'm writing a small bit for another prominent photographer's future book. The Orlando Camera Club has provided many opportunities to meet and share photography. I'm often heard telling members that "you don't know what you don't know" until someone presents it in a meeting. I have been introduced to so many tips, techniques and interesting photographers since becoming a member. Admittedly, I had a rough start as a new member … showing up, not knowing anyone, attending a meeting, then going home. Field trips at the time I joined were mostly photographing local models and only a couple times per year. After drumming up the nerve, I attended a board meeting to see if they would be interested in having me set up member field trips, called Shoot Outs. Years later I am wrapping up my fifth, and final, year of running our Shoot Outs which has overlapped with a year
and a half leading the Fine Art Group and a term as the 13th President of OCC. It is now time to pass the 'Shoot Out baton' to the next ambitious volunteer(s).
The importance of giving back to our club has been of special importance to me. No person learns photography on their own. Our achievements are gained on the backs of seasoned photographers who take the time to teach, volunteer, and encourage those newer to the art. It feels great to give back. Our volunteers are a wonderful group whom I consider friends. Most of all, photography is fun!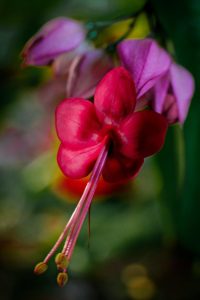 Previous member spotlights are available below. Member Spotlights are monthly and showcase an OCC member so we can get to know them a little better. Monthly Spotlights are also available in the OCC Monthly Newsletter.
Jim Peters – January 2020
Paula Ritchie – December 2019
Edwins Soto November 2019
Judy Hardiman – September 2018
Laura Howell – August 2018
Jennifer Wiggins – July 2018
Jim and Kathy Urbach – June 2018
Jeff Bishop – May 2018
Kathy Barger – April 2018
Gerald Wu – March 2018
Joe Drivas – February 2018
Wayne Bennett – January 2018
Ken Blye – December 2017
Holly Manus – October 2017
Gary Shaver – August 2017
Ansa Du Toit – July 2017